WhatsApp Business Platform
Unlock the power of automation and enhance customer communication with a range of solutions. Seamlessly manage and broadcast WhatsApp messages using a dependable business profile.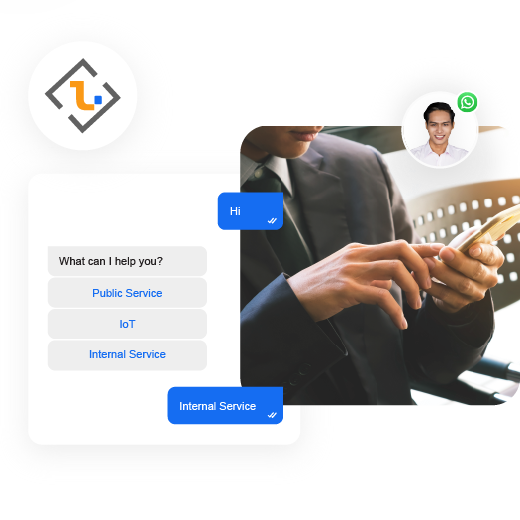 Why Choose WhatsApp Business with iMBrace?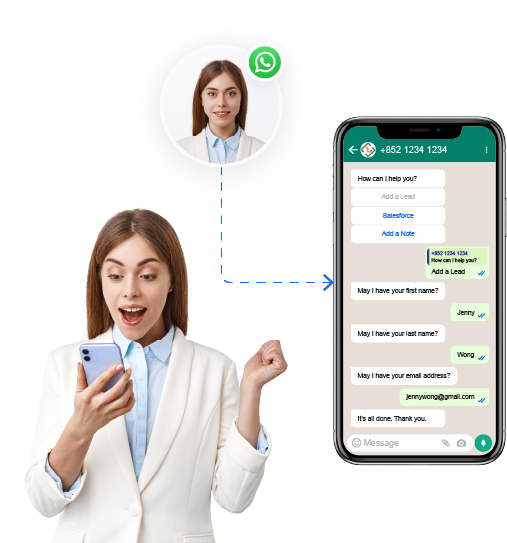 iMBrace's WhatsApp integration provides flexibility and efficiency with customized quick replies and buttons, enabling personalized customer interactions. With a one-click opt-in button, businesses can easily engage with customers worldwide. Say goodbye to manual processes and embrace the power of automated WhatsApp messages with iMBrace.
Connect your WhatsApp Business API with other applications. Facebook Messenger, Google Calendar, Google Drive, Salesforce, HubSpot and others. Move and transform data between different apps and databases without getting caught up in API docs and troubleshooting CORS errors.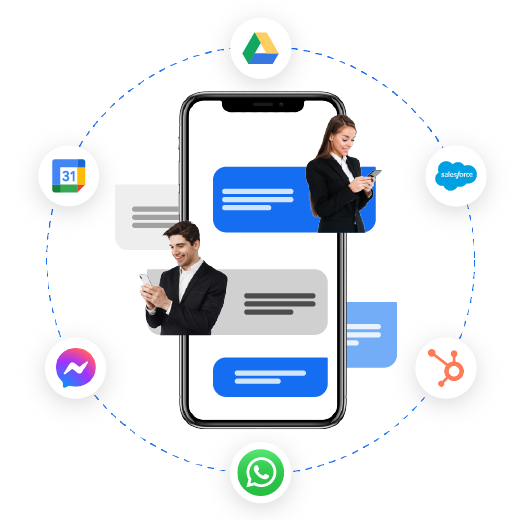 Efficiently assign leads to the right team members with iMBrace's lead assignment feature. Ensure the most suitable agent efficiently and promptly handles the customers. iMBrace empowers businesses to improve response times, nurture relationships, and capitalize on every sales opportunity.

With iMBrace's comprehensive solution, businesses excel in their marketing, sales and customer service efforts. Unlock the true potential of your business and customer relationships. Drive your business towards sustainable growth and success.
Communication Workflow Platform trusted by: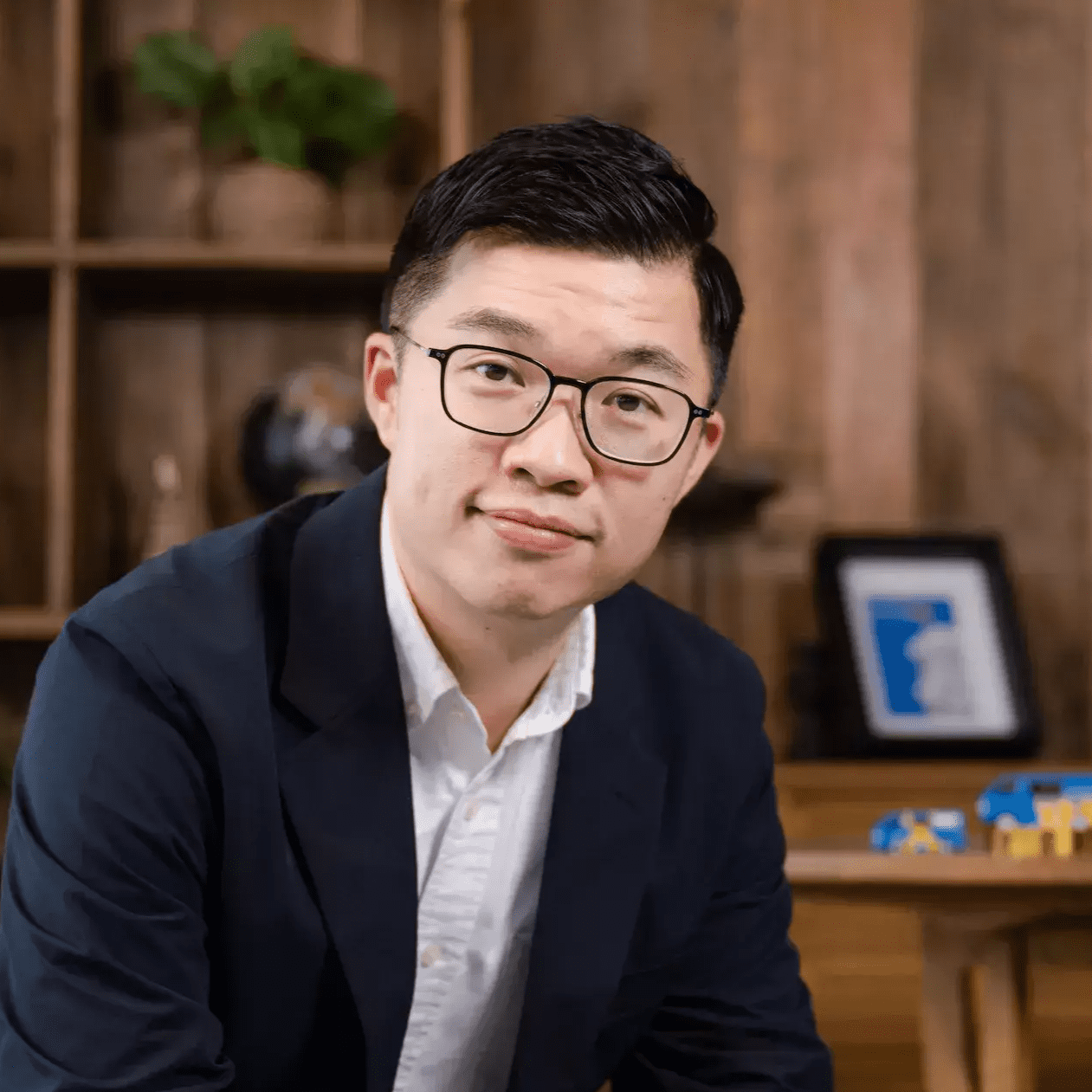 "Imbrace has been a game-changer for our team. I highly recommend it to any company. It just works!"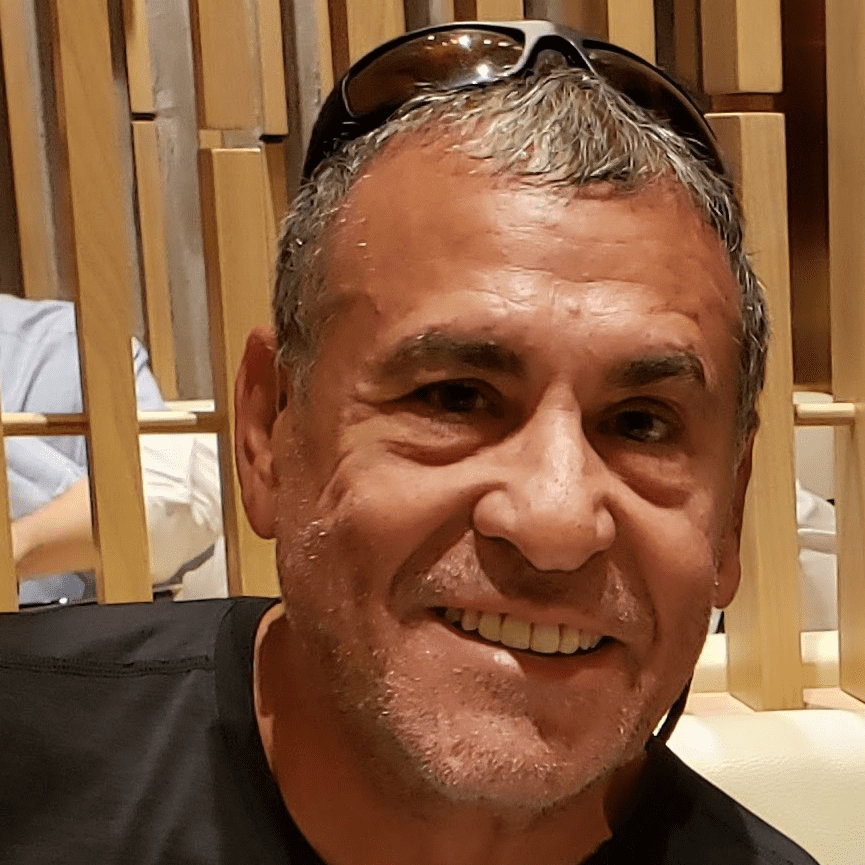 "iMBrace has improved our team's efficiency and customer significantly. We highly recommend it to any team looking for a powerful yet user-friendly collaboration and automation tool."
Director of Patrick Henry Group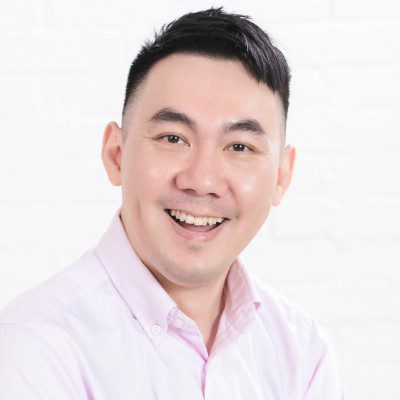 "Customer's request can now be resolved easily with the process workflows as iMBrace's native connection to so many platforms and channels. It's just an amazing solution."
"iMBrace automates my business reducing cost while allowing me to know my customers. it's revolutionizing automation and chat platforms by a long shot."
Managing Partner Rhodes Restaurant group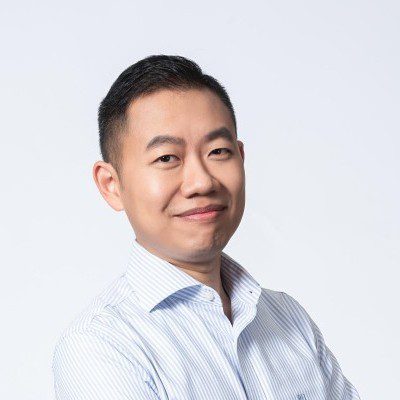 "iMBrace transformed my business into a customer-centric, omni-channel, people-focused organization that delivers high-performance results. Highly recommended!"
Group CEO of Jardine Restaurant Group