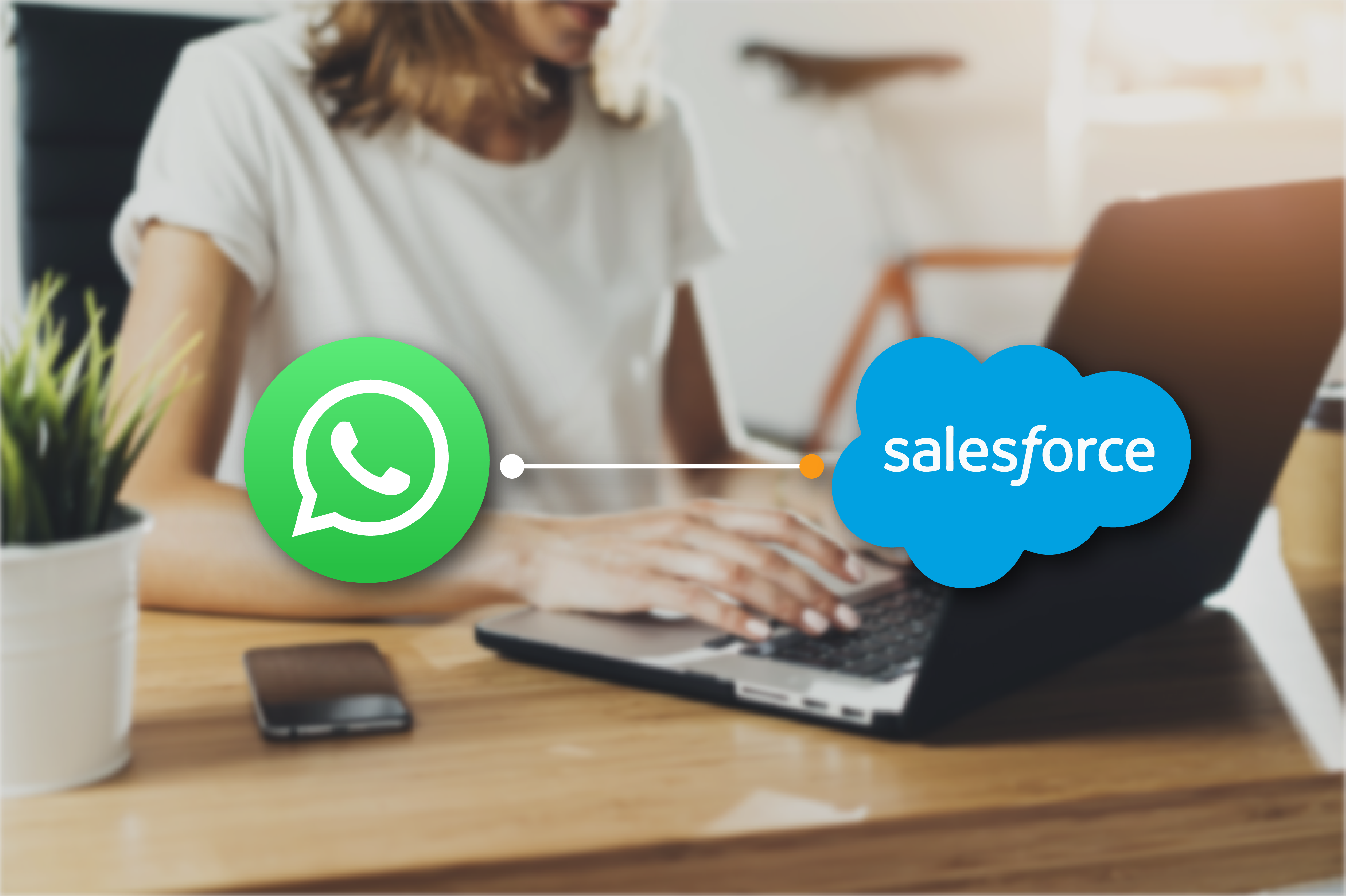 Salesforce's integration with WhatsApp
"Are you tired of switching between Salesforce and WhatsApp to communicate with your customers? Well, we've got good news for you - now you can integrate the two platforms! With Salesforce integration with WhatsApp, you can create templates and messaging channels. As well as connects to your WhatsApp Business API. In this article, we will guide you through the process step by step so that you too can enjoy this amazing integration. So sit tight and let's get started on revolutionizing the way you interact with your clients! "
How do I create a WhatsApp template in Salesforce?
Creating a WhatsApp template in Salesforce can be done by following these simple steps:
Log into your Salesforce account and navigate to the Setup section. From there, click on the Messaging tab and then select Templates.

 

Once you're in the Templates section, click on New Template to create a new one. You'll need to name your template and choose which messaging channel it will be associated with (in this case, WhatsApp).

 

Fill out the content of your message using merge fields so that each message is personalized for each recipient.

It's important to note that there are certain guidelines set by WhatsApp when it comes to creating templates. When sending messages, it is important to include specific information like your business name and website URL. But, it is not allowed to include promotional or marketing language in these messages.
After you've created your template, you'll need to submit it for approval from WhatsApp before it can be used. Once approved, you can use this template for future messaging campaigns with clients or leads.
Creating a WhatsApp template in Salesforce is a straightforward process. But, must follow specific guidelines established by WhatsApp themselves. Businesses can communicate with their audience on WhatsApp. This helps them maintain compliance with regulations.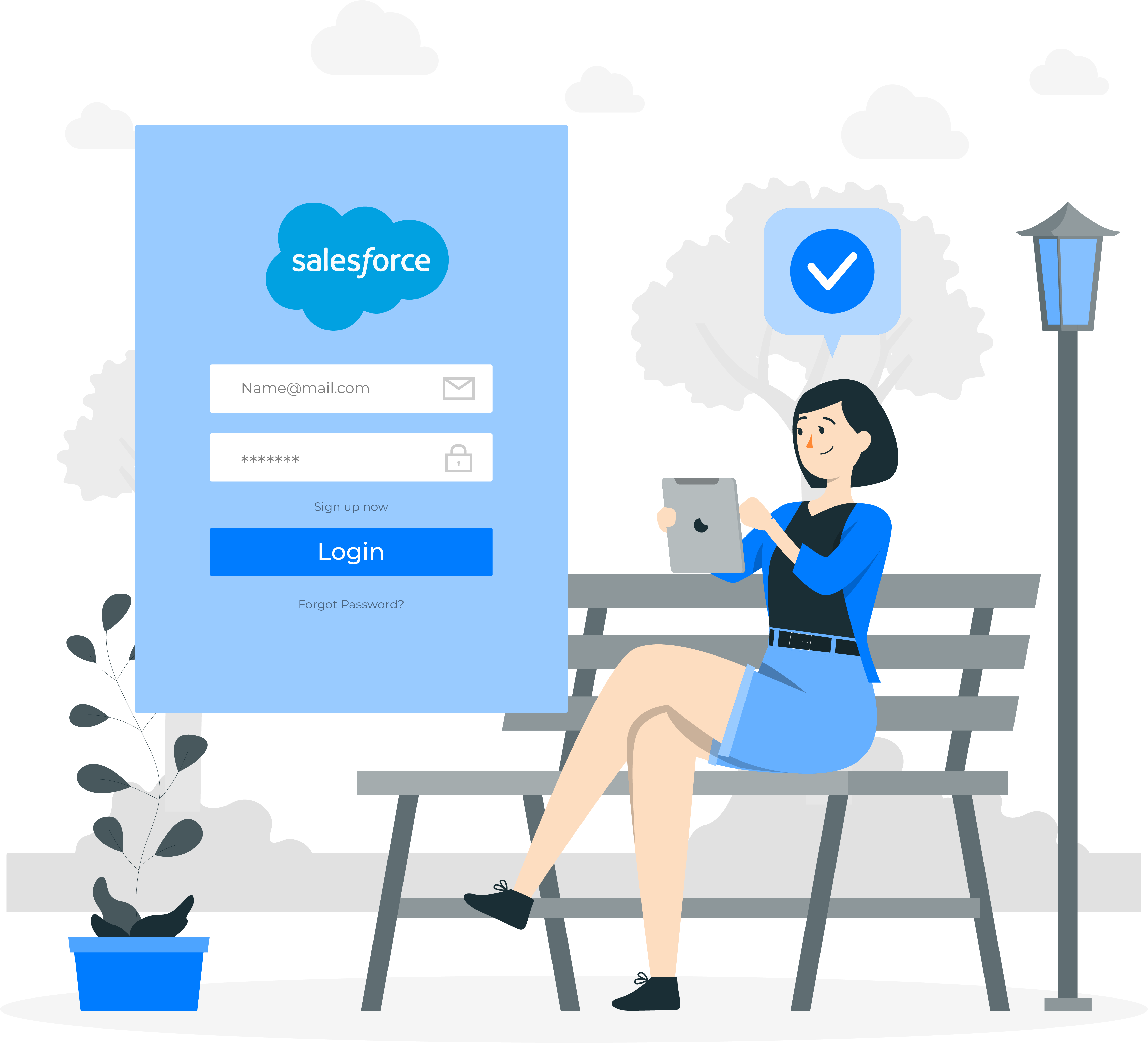 How do I create a messaging channel in Salesforce?
To integrate WhatsApp with your Salesforce account, creating a messaging channel in Salesforce is a crucial step. Here's how you can create a messaging channel in Salesforce:
Navigate to the Setup page and click on "Messaging" from the dropdown menu.

 

Select "Channels" and then click on the "+New Channel" button.

 

Choose "WhatsApp" as your channel type and enter a name for your channel. You'll also need to provide details like country code, phone number, verification method (either SMS or voice call), etc.

 

After adding all these details, submit them for verification by clicking on the "Submit for Verification" button.

 

After verification, access to a dedicated Messaging API Configuration panel is granted. This panel allows you to manage settings about your messaging channel. 
Within the configuration panel, you have the ability to set up default message templates. These templates are sent when specific events take place in Salesforce, such as the addition of new leads or the closure of cases. Following these steps makes creating a messaging channel in Salesforce easy and hassle-free.
How to connect WhatsApp business API with Salesforce?
Connecting WhatsApp Business API with Salesforce is a simple process that involves a few easy steps:
You need to register your business on Facebook. To retrieve the WhatsApp Business API client identifier and secret key from Facebook. Once you have these credentials, you can create an account on the Salesforce AppExchange app for WhatsApp.

 

Configure your messaging channel in Salesforce using the provided settings. This will allow messages sent through WhatsApp to be logged as activities in Salesforce.

 

Custom templates can be created for messages like appointment reminders or order confirmations.  These templates can be accessed and edited within the messaging channel.

 

To ensure seamless integration, check and troubleshoot any issues that arise. This includes checking for updates and maintaining proper communication between both systems.
Integrating WhatsApp Business API with Salesforce enables businesses to streamline customer communications. This integration enhances efficiency across many departments.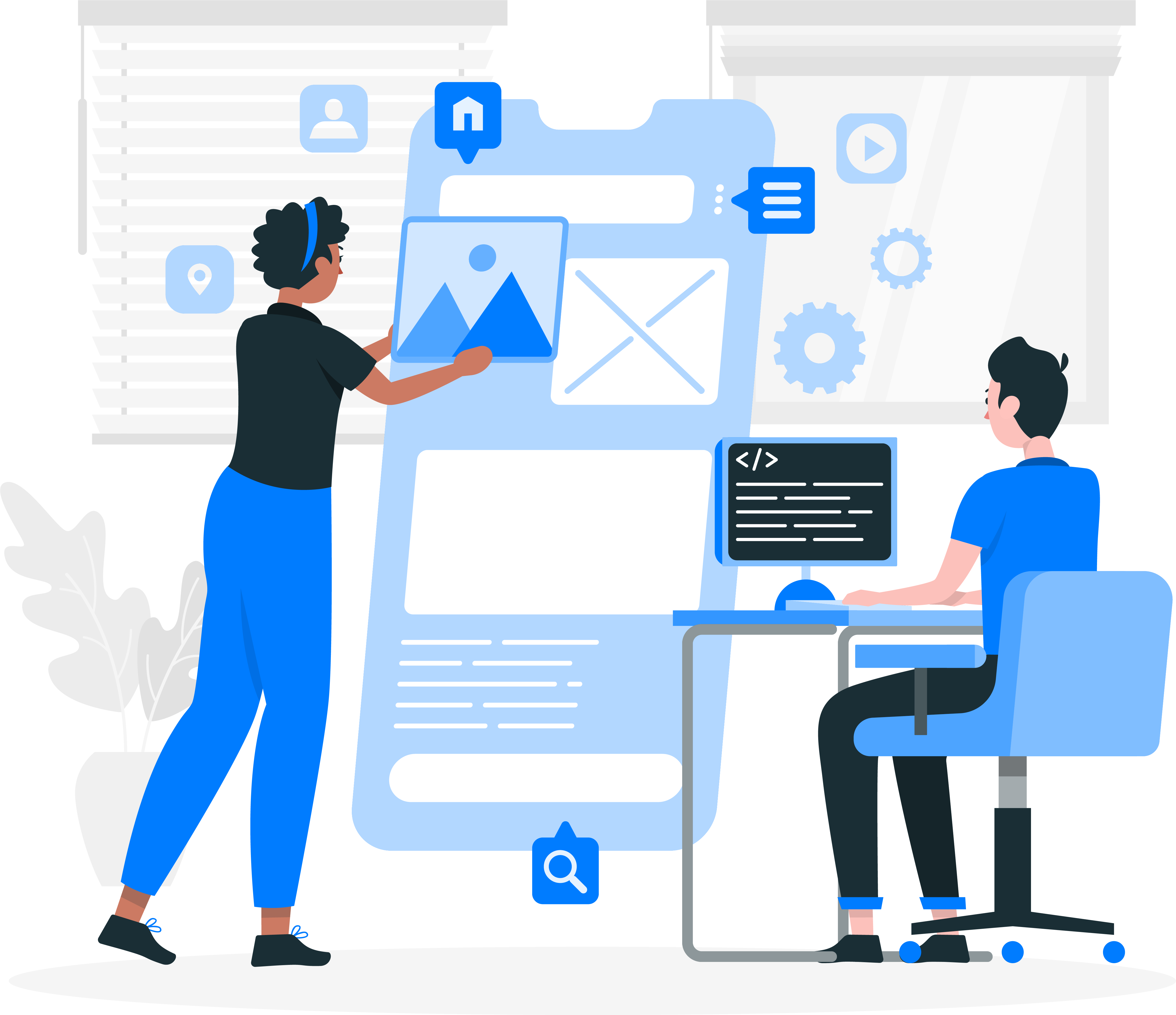 Salesforce's integration with WhatsApp Business API revolutionizes customer service, enabling efficient support. With this integration, you can connect with your customers on their preferred messaging app, while also keeping track of all communications in one place. By leveraging messaging channels and templates in Salesforce, you can effectively manage customer conversations and implement automation to streamline responses. Additionally, you'll gain access to valuable data insights that can help improve your customer service strategy over time.

The integration of WhatsApp with Salesforce enhances the customer experience by facilitating seamless communication and streamlining internal processes, ultimately leading to improved operational efficiency. To ensure a smooth integration process and start reaping the benefits today, be sure to follow the steps outlined above.
Join iMBrace and increase your productivity.