Lead Generation in Real Estate
Generating and managing leads across multiple channels can be chaotic, leading to lost opportunities.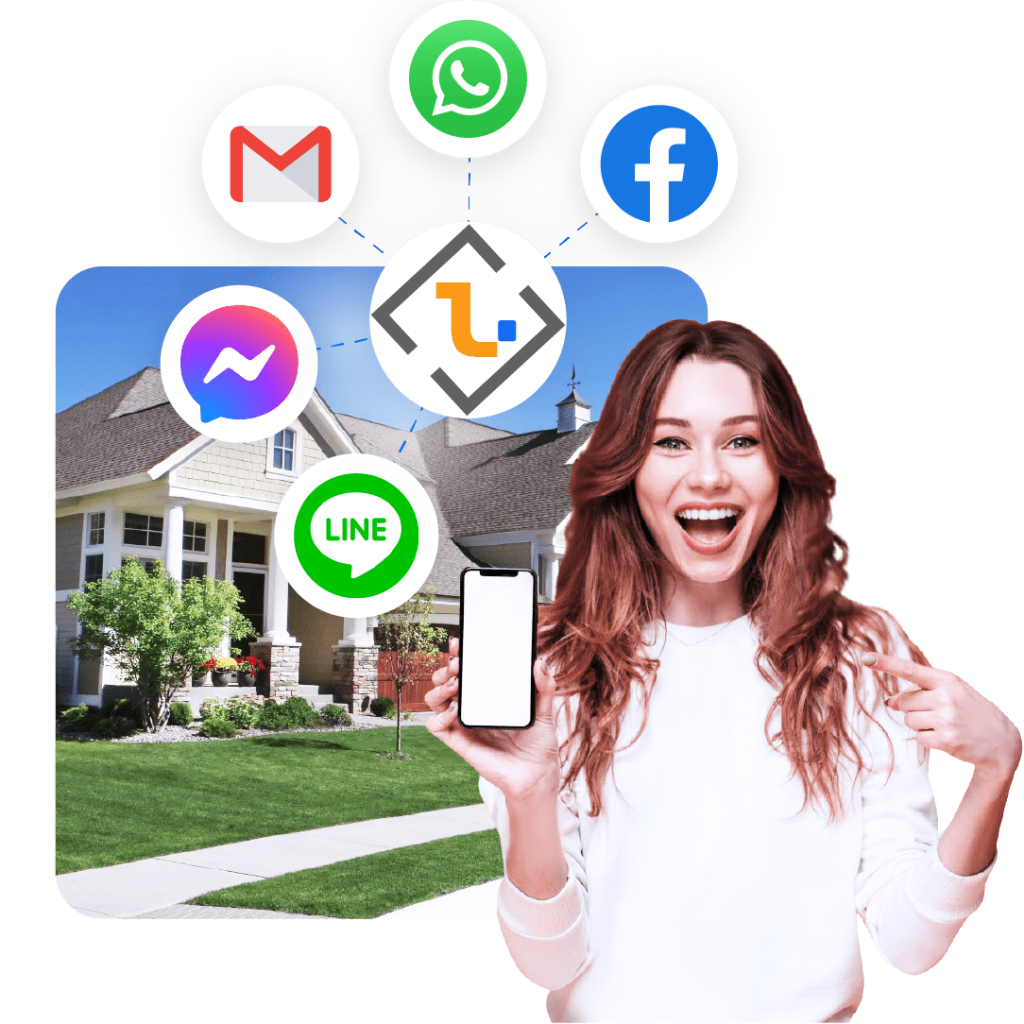 Imagine a streamlined system for lead organization and lead automations
iMBrace platform allows you to easily:
Say goodbye to missed opportunities and hello to a more efficient sales process.
Roadshow Events not getting Leads?
Assign agents and engage

Automatically collect leads

Lead Generation via QR Code to Messaging & Automate brochure & info delivery
Real Estate Online Lead Generation
Leads routed to the right team, members, and apps

Manage leads with workflow automation for follow-ups, responses

Manage all channel leads like WhatsApp, Facebook, Instagram, Messenger, Line, WeChat into one place
Test the demo by clicking below!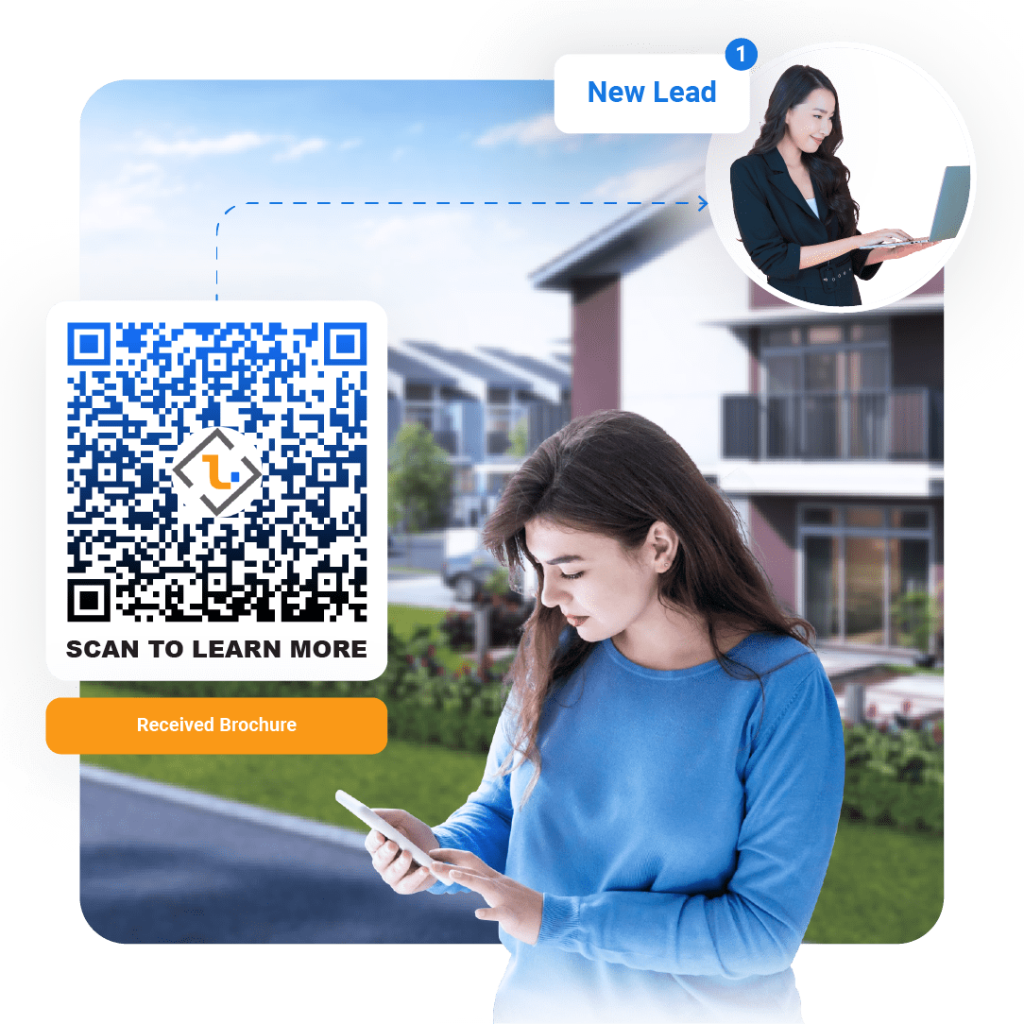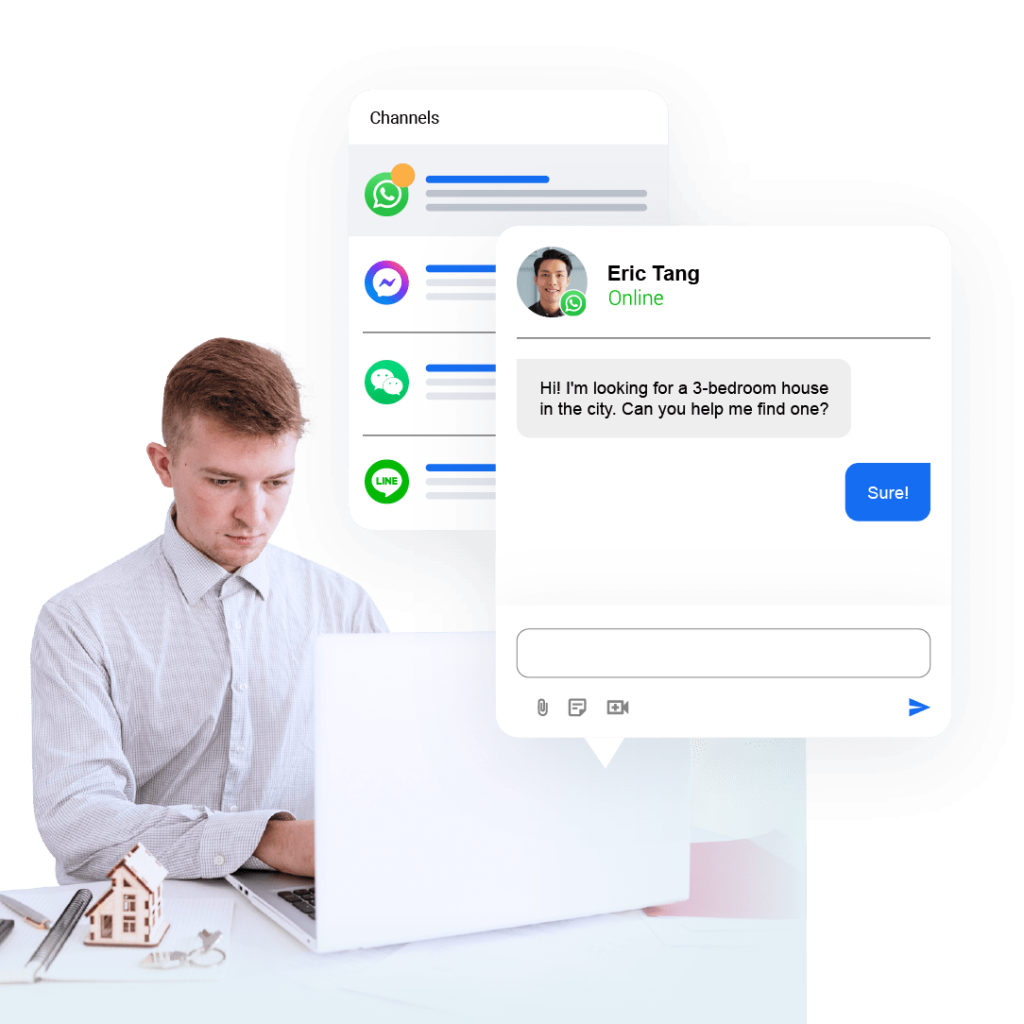 Not following up leads quickly enough?
Real-time booking

Reminders and follow-up

No Code Workflow and Databoard resolve this

Outbound messages and no closed loop follow up

Workflow links from Excel Salesforce & 100+ services
Interested in seeing how it works? Click below to book a demo.
Appointments booking system for all Channels
Automatic assign to the right team

Automated reminders and follow up

All bookings confirmed to one calendar

Appointment booking system via web form, WhatsApp, Google Calendar, and etc.
Try out the demo by clicking the button below to experience the dynamic booking!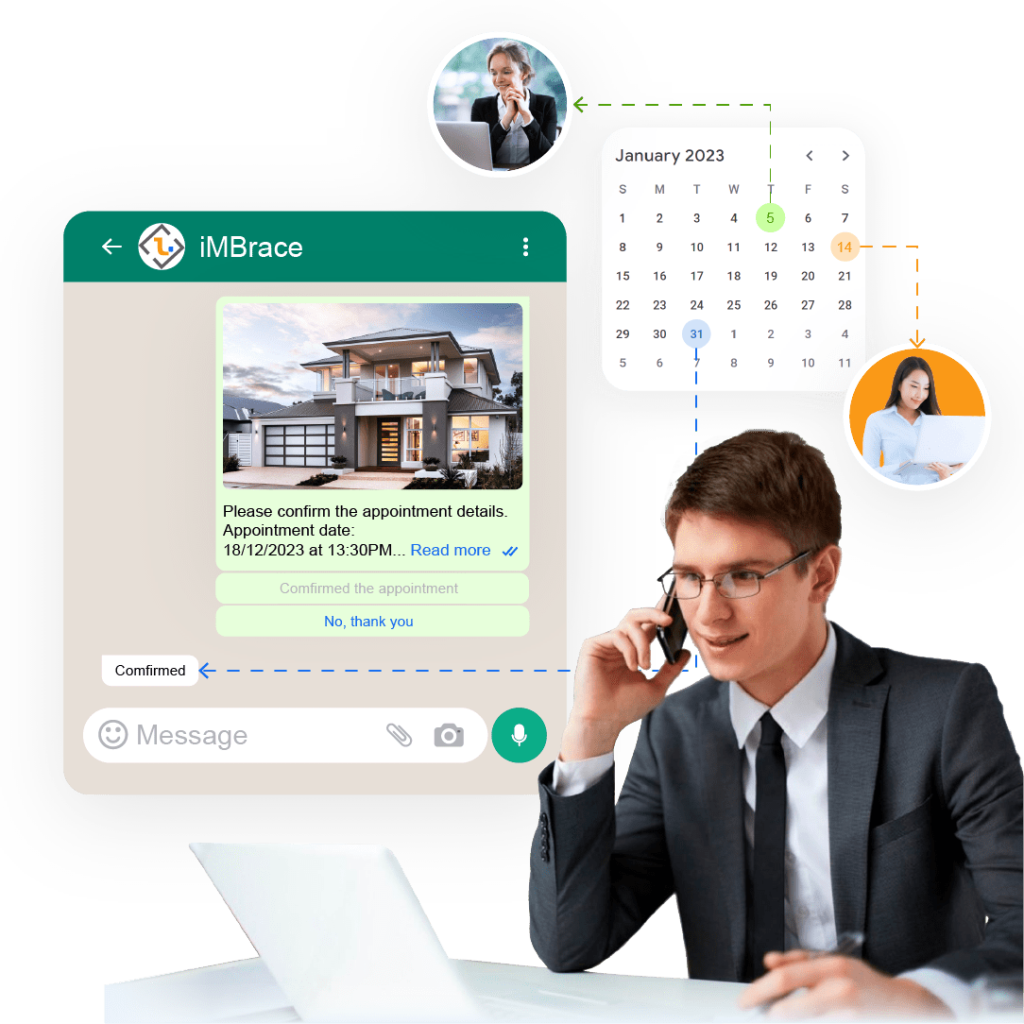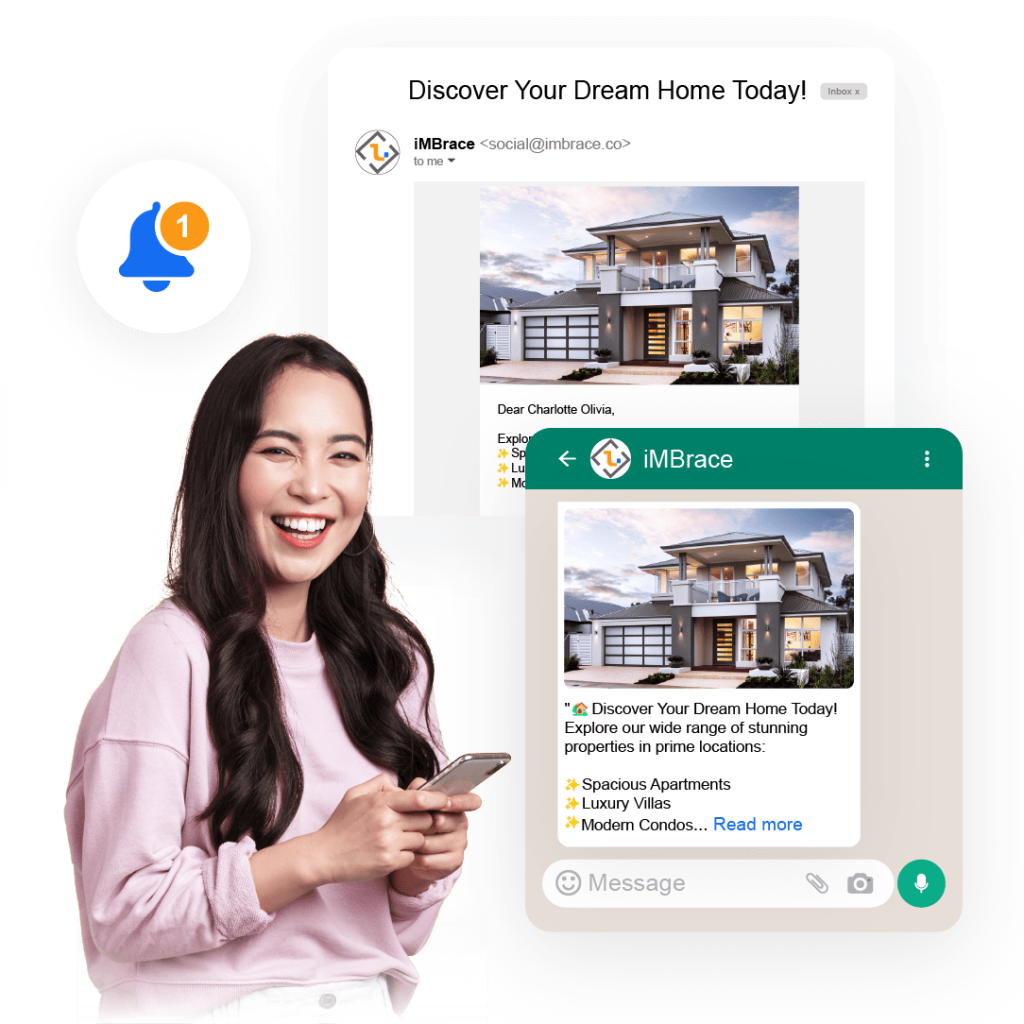 Struggling to retain a customer?
Keep nurturing leads by sending personalized messages/emails

Automate messages for promotions and info and know where is the source of reply
Curious about how it works? Click on the web widget for a demo and experience seamless workflow firsthand!
Join iMBrace and increase your productivity.