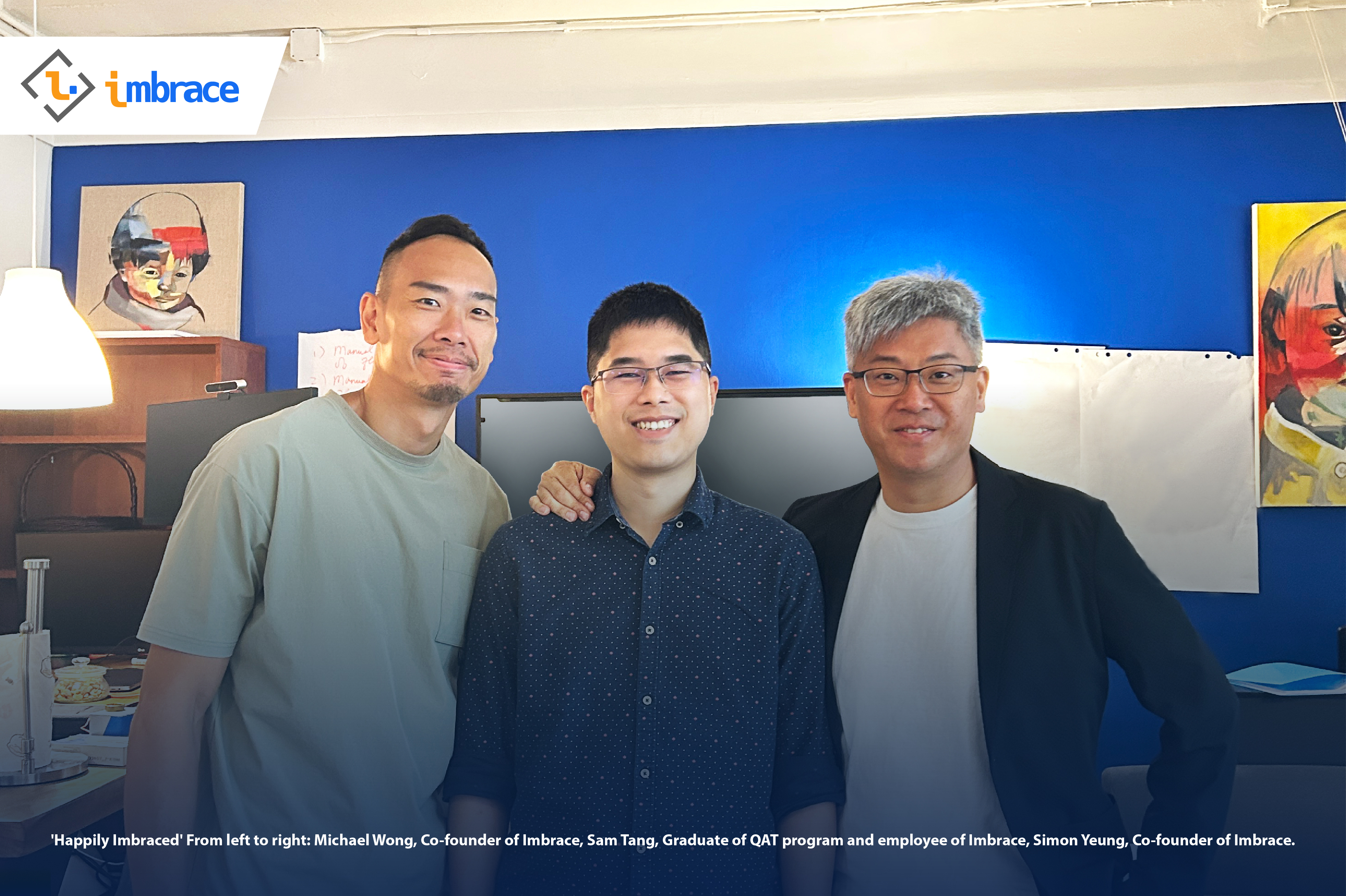 Revolutionizing Education to Employment: iMBrace Joins Forces with Generation Hong Kong for Game-Changing Career Opportunities
"Generation Hong Kong has innovation at its core. Aiming to transform education and employment systems to prepare, place, and support individuals in life-changing careers that would otherwise be difficult to access. With an unwavering commitment to building a brighter future for generations to come with exciting possibilities. "
Founded in 2014 by McKinsey & Company, Generation is an independent nonprofit that aims to transform education into employment systems. Its goal is to help people prepare, place, and support themselves into meaningful careers that would otherwise be inaccessible.

The outbreak of the global pandemic has caused an unparalleled rise in unemployment rates, with over 75 million young adults worldwide being jobless, and three times as many being underemployed. It is estimated that around 375 million workers of all ages will have to get new skills by 2030. Yet, some jobs are still sought after. 40 percent of employers have reported facing a shortage of skilled workers, leading to vacancies at the entry-level.
Understanding the main challenges in Hong Kong
In 2018, a study by Generation Hong Kong, entitled "Bridging the Gap between Education and Employment", highlighted five challenges faced by both employers and young people in Hong Kong during a period of low unemployment rate, these challenges include:
A societal belief that higher education is the sole path to success.

A need for more readiness for technological advancements.

A scarcity of talent due to mismatched assessment criteria.

Misaligned expectations between employers and employees.

The difficulty for employers in connecting with young talent in the digital age.
Understand that addressing youth unemployment necessitates the collaboration of many organizations, including employers, charity donors, non-profit organizations, and government organizations. Generation aims to expand the network of partners and develop an integrated curriculum in consultation with employers to ensure program quality. The curriculum focuses on not only technical skills but also soft skills, behavioral skills, and mindset training to prepare well-rounded young talents for long-term careers in a competitive job market. At its core, it provides employers highly skilled and motivated workforce.
iMBrace as an Industry Partner
At iMBrace, we share similar values with Generation in addressing employment challenges and preparing young people for successful careers. Our commitment to transforming education-to-employment opportunities aligns with Generation's mission to create opportunities and bridge the skills gap. We aim to empower individuals to access meaningful careers and contribute to a thriving workforce.

The Generation Hong Kong 2018 study revealed that many doors are closed to young professionals for various reasons. At iMBrace, we remain committed to mentoring and training individuals to develop their long-term career skillset.

We recommend the high quality of Generation Hong Kong's graduates. Our organization has witnessed their exceptional work ethic and technical expertise, making them highly valued team members.

Our goal is to empower every individual in our society to achieve their utmost potential. Through our partnership with Generation Hong Kong, we are confident in our ability to overcome any obstacles that may arise. Together, we can create a brighter future for all.

"We build today The future Generation, we iMBrace the Bright Generation"
Join iMBrace and increase your productivity.