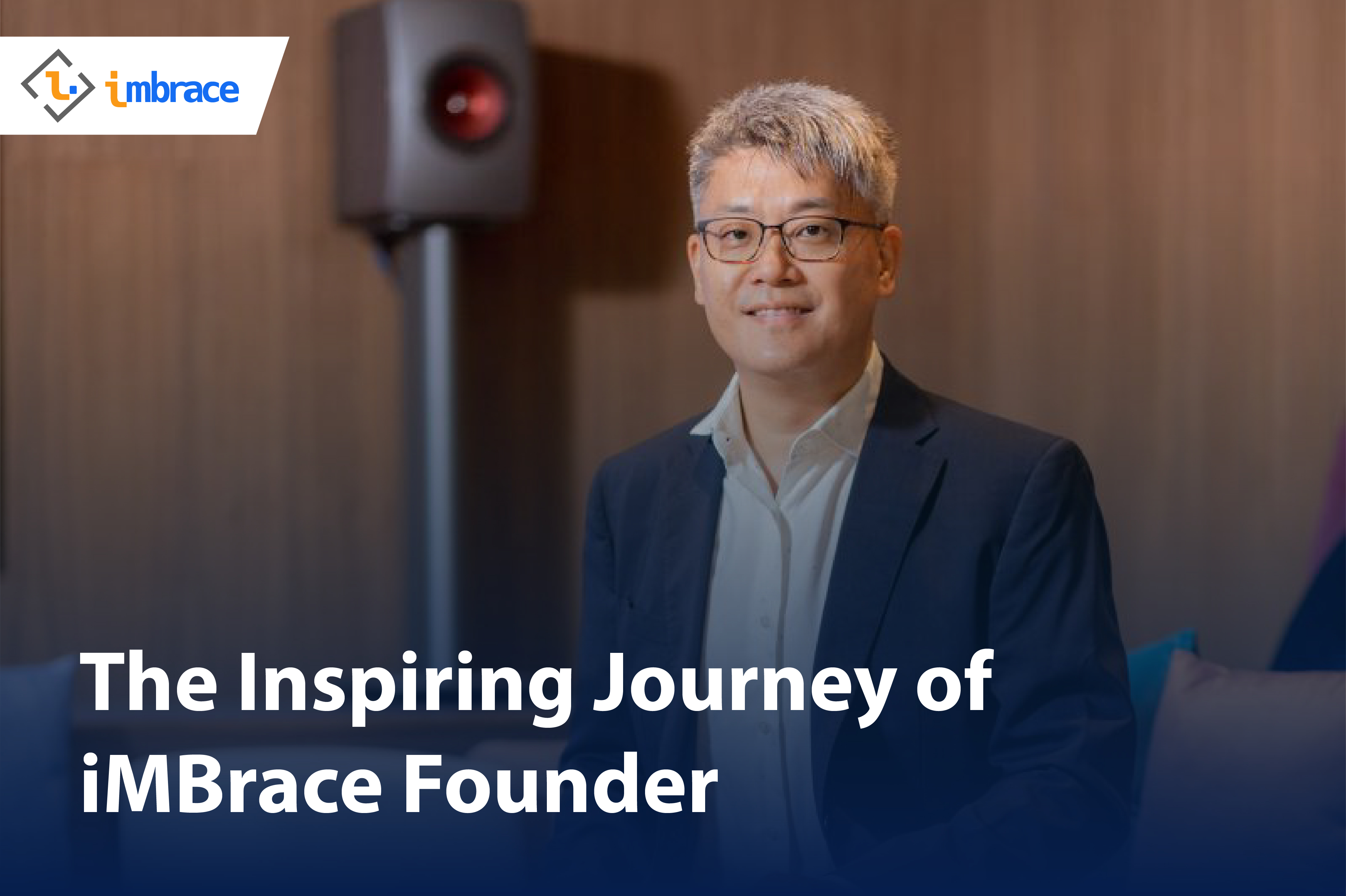 From Startup Successes to Empowering Digital Transformation & Engagement as a Service: The Inspiring Journey of iMBrace Founder
My first startup, LGC Wireless was founded when I was in graduate school at Berkeley. After riding through the bitter internet bubble, a huge downround, we managed to successfully sell the company at a reasonable price.

One of the biggest problems back then was that VCs had no faith in young entrepreneurs. I was in my early twenties when LGC was founded and before the exit was in my late twenties. We were forced to hire an external CEO but most never had startup experience and doesn't fit startup culture.

When I was trying to raise funds for my 2nd company, I again needed to get an external CeO to get funded. Fed up with this demand, I decided to move to Asia and run Comba Telecom as President and Executive board of directors. Company got listed, grew to US$1B, and I grew tremendously in operations, strategy, and financial knowledge running a US Billion-dollar public company.

As business grows, I felt that I spent less and less time on the fun stuff which is corporate strategy, planning, and directions. I was always bogged down by operational issues and coordination. Whenever I came up with new ideas and efficiency improvement strategies, I realized that it is always necessary to invent the company's process in order to make it happen. I tried implementing software platforms and Comba became the 2nd company in Asia deploying Salesforce. It was 2004. Comba grew organically with minimal M&A since inception and managed to grow to US$1B revenue. The highlight is the international market, which grew from nothing to north of US$200M.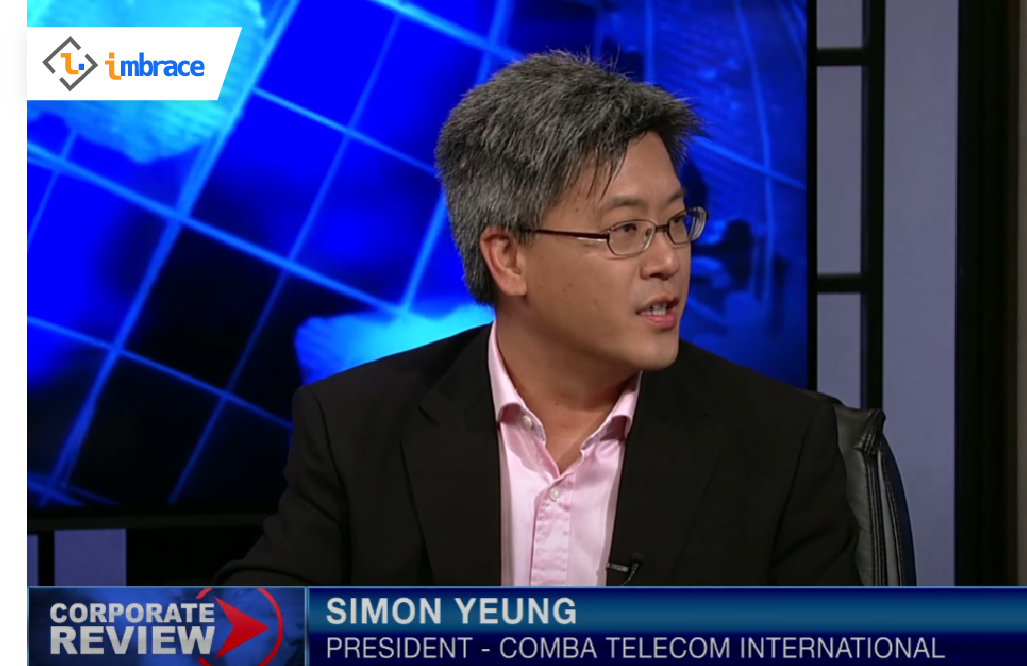 Comba develops and sells wireless infrastructure equipment and has local deployment teams in our focused countries and partners in others. We have 25 direct subsidiaries and more than 50 partners around the world. You can imagine how much communication, workflows/processes manual coordination, etc. We need to do this in order to operate. Driving anything new or not according to the process is a nightmare. Other than Salesforce, we started deploying Netsuite equivalent solutions for each subsidiary, case management systems like ServiceNow, etc.

Unfortunately, these systems are very much hard to use, requiring a lot of manual input and processing to make it work. I became a form chaser, pushing my team to fill out the information on the system in order to roll out and create reports for management and board discussion. The sales team and I both hated it. We are slaves to the system, serving them for reports.

My experience at LGC and Comba allowed me to use the startup mentality for big corporations to reinvent ourselves frequently with new improvements and ideas. However, it requires a lot of diligence and perseverance to drive these new processes and ideas (probably the reason for all my gray hair).

I decided to Comba after so many years of running the company successfully. I started doing investments and realized that my passion is to create and build a business and work hand in hand with my team.

After some time off, the problem is clear. Companies are designed with department concepts and each department head is delegated to streamline their process but inadvertently become its own silo. When a new process is needed, a lot of manual pushing and driving is needed to make it happen, as these improvements and ideas typically are crossed-department processes that require information and coordination to be done horizontally. We have to connect the silos in order to make things happen. We need to make things agile and be able to change in order to drive efficient improvements and topline.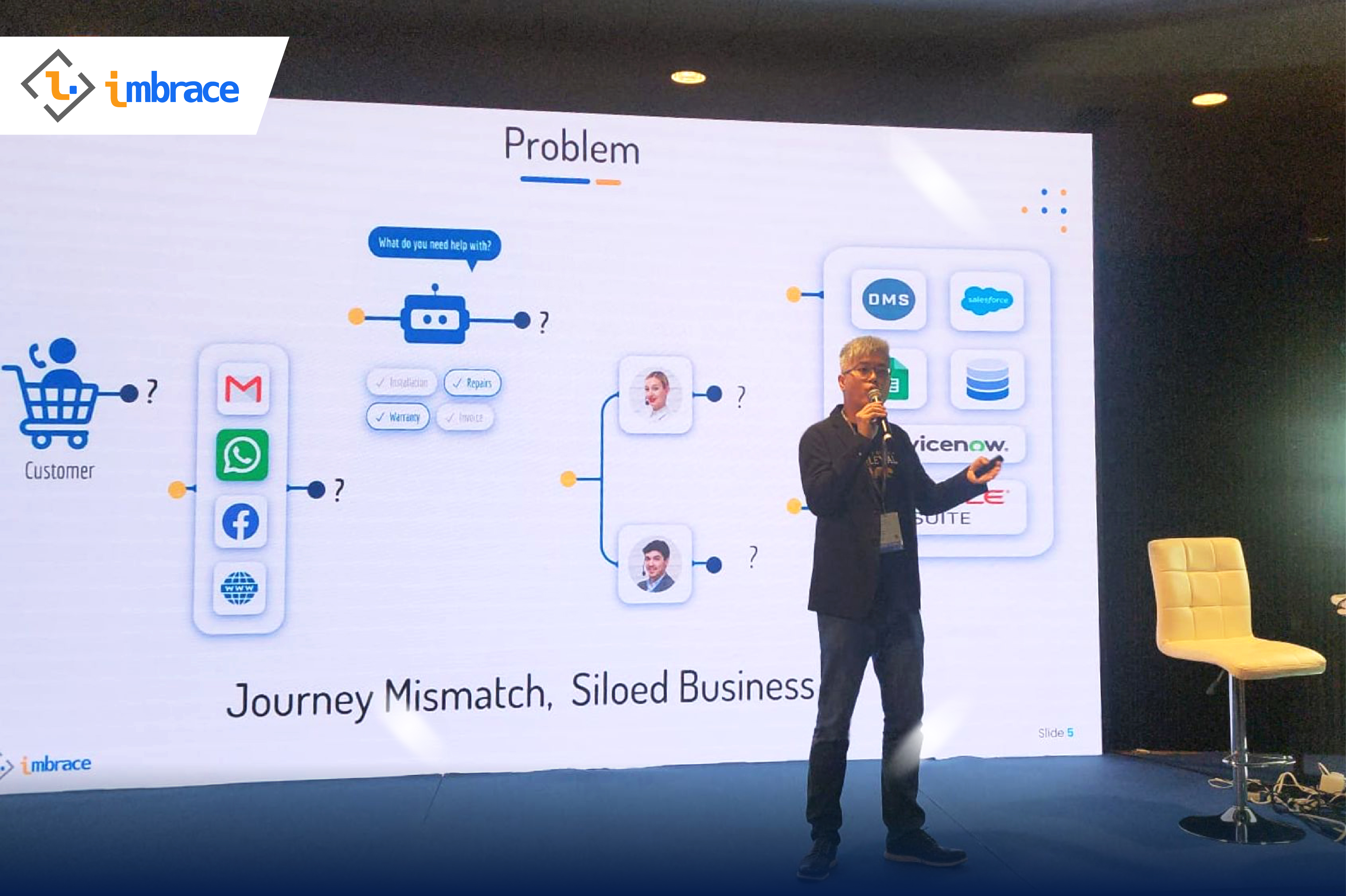 iMBrace: Connecting the Four Elements of Business for Seamless Growth
I realized I was just spending time connecting horizontally and when I looked thoroughly, I realized that if I manage to connect these 4 elements of business well, the bottleneck can possibly go away and the management team can be more focused on driving new ideas, improvements, etc They are. Customer engagement channels, your team, data, and processes. They have to be all connected to make things happen. That's the reason I started iMBrace with Michael. We have to embrace each other, embrace the processes, and the various departments, customers, and the team. Hence, the company name is iMBrace.

We designed iMBrace that connects these four major elements of the business that when segregated are bottlenecks to growth: company processes and software platforms, customer channels, scattered data, and your team. With iMBrace, you can eliminate these bottlenecks and streamline your operations, all without writing a single line of code.

Our powerful no-code workflow integrates with over 100 services, allowing you to communicate with customers across multiple channels and databases, and assign tasks to your team with ease. With iMBrace, you can have a conversation on WhatsApp, use AI to assist, inquire about Salesforce, set up bookings on Google Calendar, reply to the customer, and even open a service ticket at ServiceNow, all in one seamless workflow. In addition, our enterprise-grade team assignment structure ensures that your team members can easily connect with one another, ensuring the human touch remains an integral part of your business.

With iMBrace, you can improve efficiency, scale your business, and achieve growth, all while keeping your team connected and your customers happy!
Join iMBrace and increase your productivity.