Centralize all communication channels into one single platform including WhatsApp messaging apps, Facebook Messenger, Line, We Chat, Telegram, and web widgets.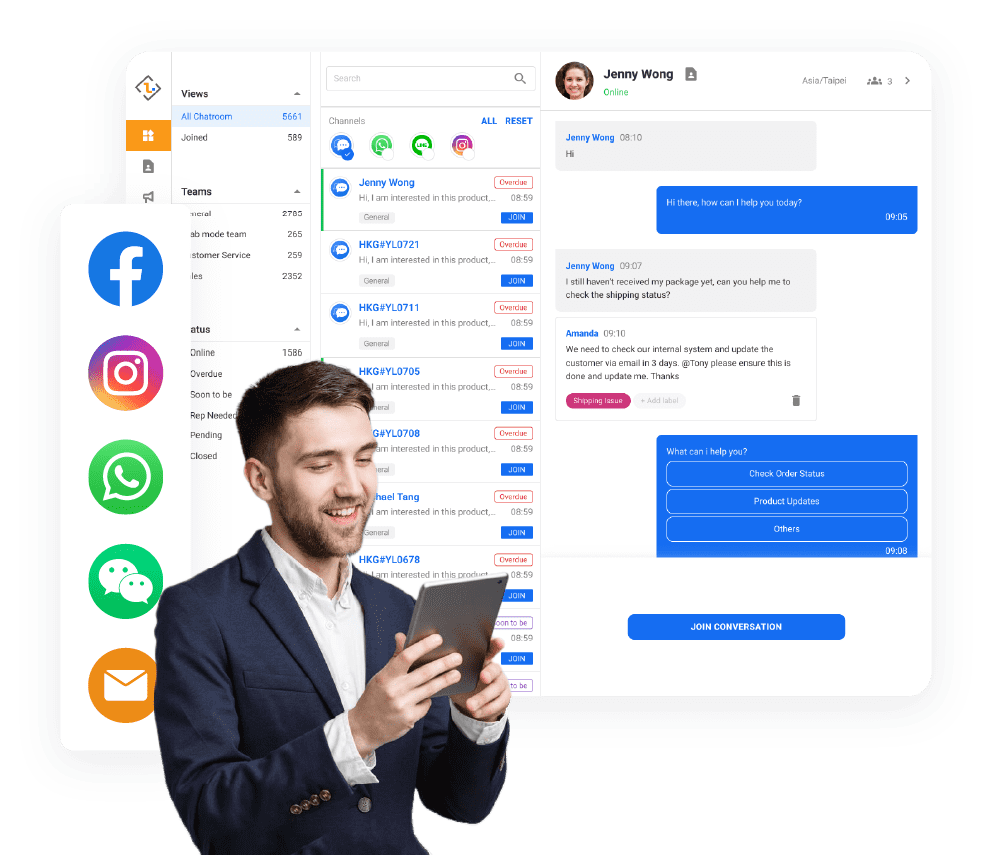 Integrate All Communication Channels Into One Place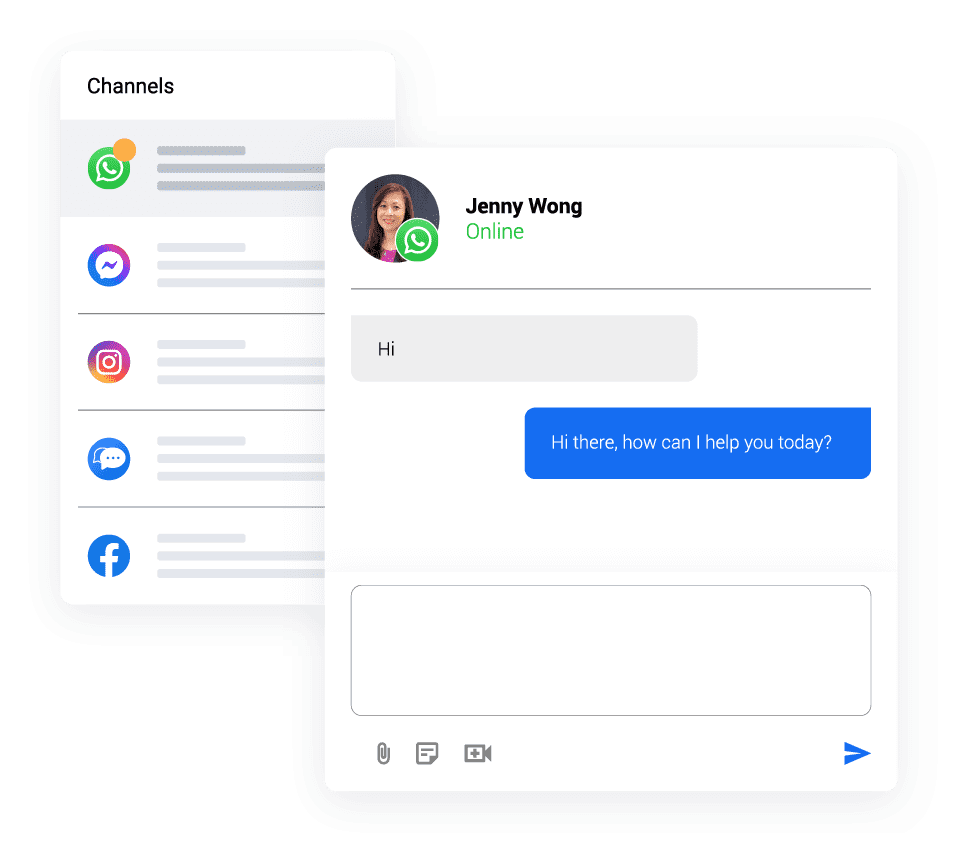 Connect with your customers, employees and business partners to keep them satisfied and engaged.
Enhance Convenience & Accessibility
Simplify your customer communication with our no-code workflow automation in iMBrace, which integrates with popular platforms.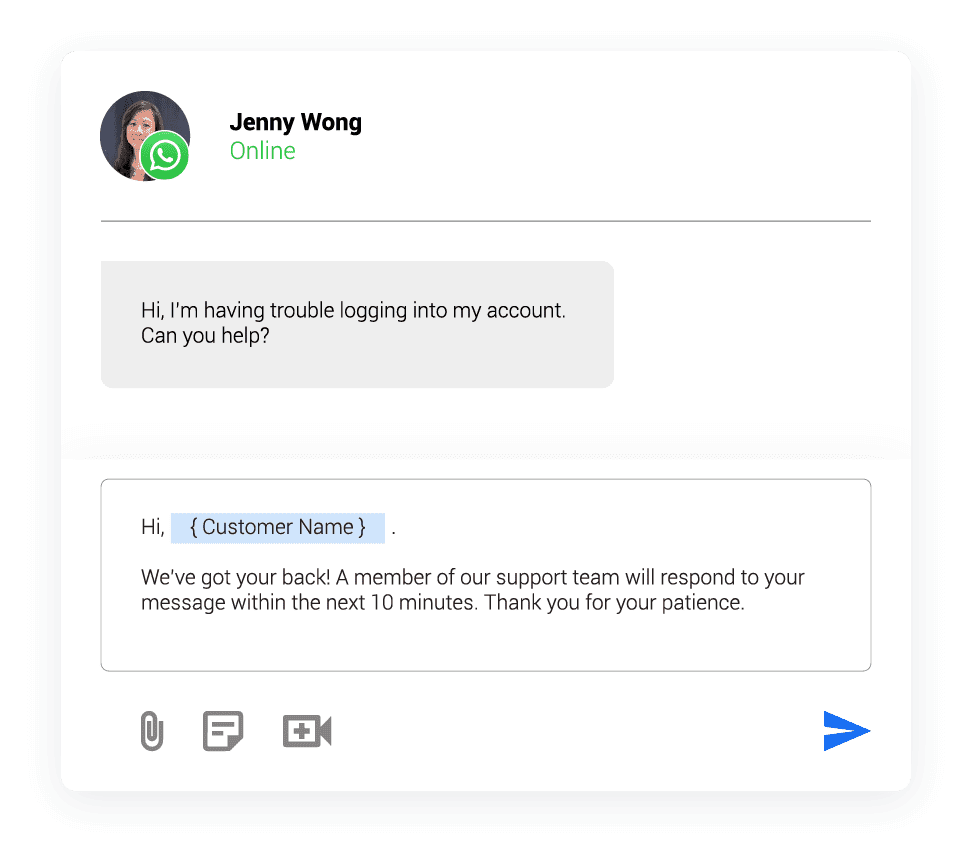 Meet the Ever-changing Needs of Customers
Seamless communication management
Enhanced customer satisfaction
Automation and platform integration
Huge competitive advantage
Join iMBrace and increase your productivity.